Audio can be played both on the presenter's screen and the audience's devices.
Please note that this feature is only available on paid plans.
Here's how:
1. First, create a new 'quiz slide' for your presentation.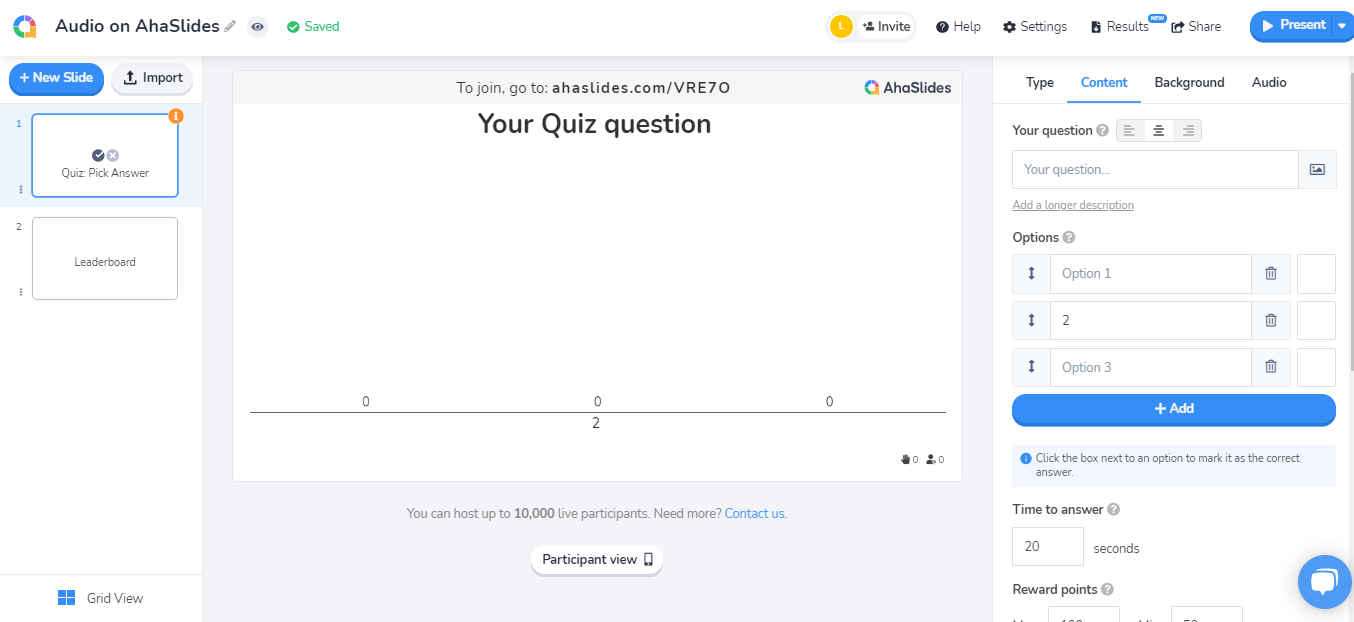 2. In the Audio tab, you can set the audio track for the slide.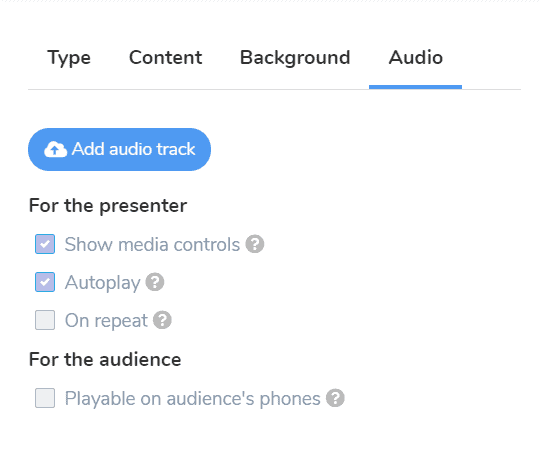 Select the 'add audio track' button and upload the audio file you want. Note that the audio file has to be in .mp3 format. If the file is in any other format, you can use an online converter to quickly convert your file.
You can also allow the audience to control the audio track on their phones. You will need to check the box labelled 'playable on audience's phones' in the Audio tab for the audience to play the audio on their devices.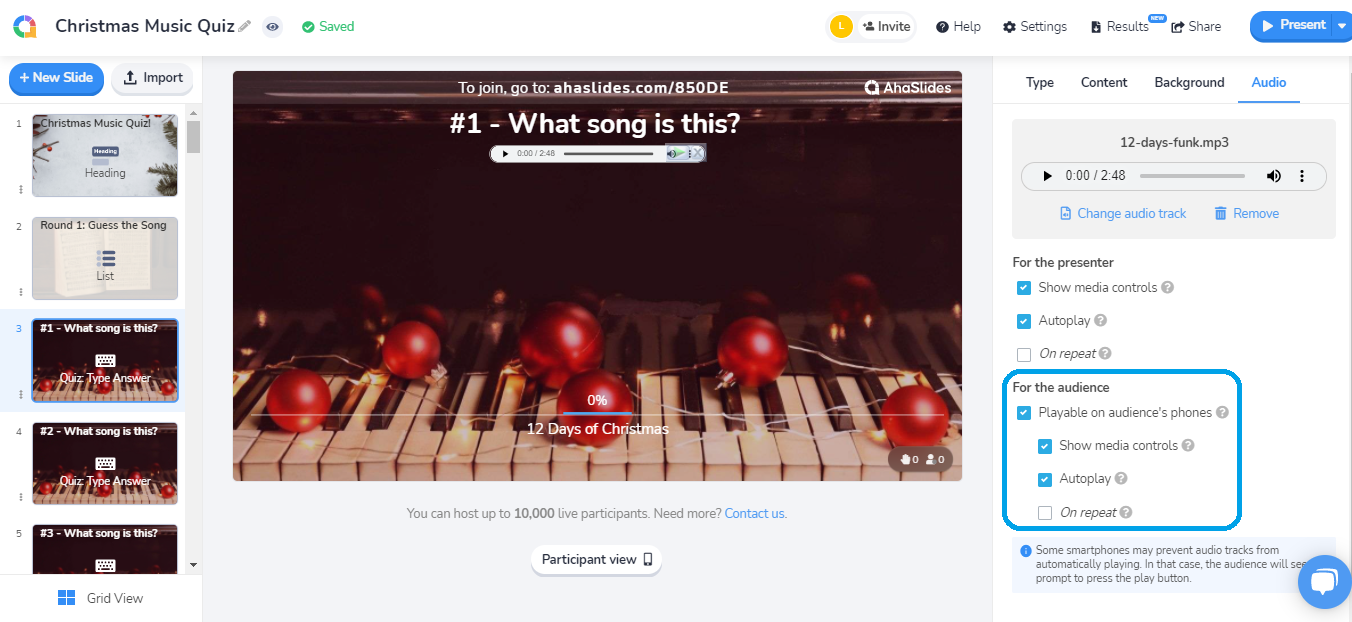 Please note that some smartphones may prevent audio tracks from automatically playing. In that case, the audience will see a prompt to press the play button.