How to integrate AhaSlides into your WebEx meeting
Use Cisco Webex to integrate AhaSlides into your conference call to deliver an engaging and interactive presentation.
How to integrate AhaSlides to WebEx
1. Once you have set up your conference call on Webex, start your meeting in the Webex app
2. Add your AhaSlides polling link to the WebEx app
Go to the Menu bar and choose Share > Share Multimedia > Add your AhaSlides polling link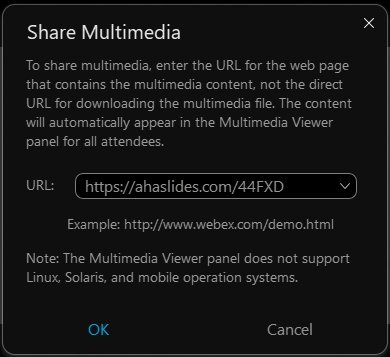 Make sure that share multimedia is enabled
To find the polling link in AhaSlides, go to ahaslides.com and log into your account. On the presentation you wish to share, go to Share > Share to participants > Copy link

3. Your audience will see this on the right-hand side of their screen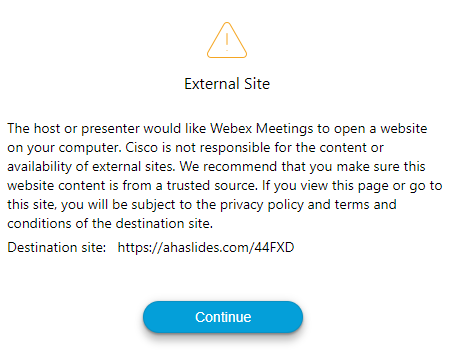 4. Once they press Continue the AhaSlides app will show in the Multimedia Viewer panel, as seen below.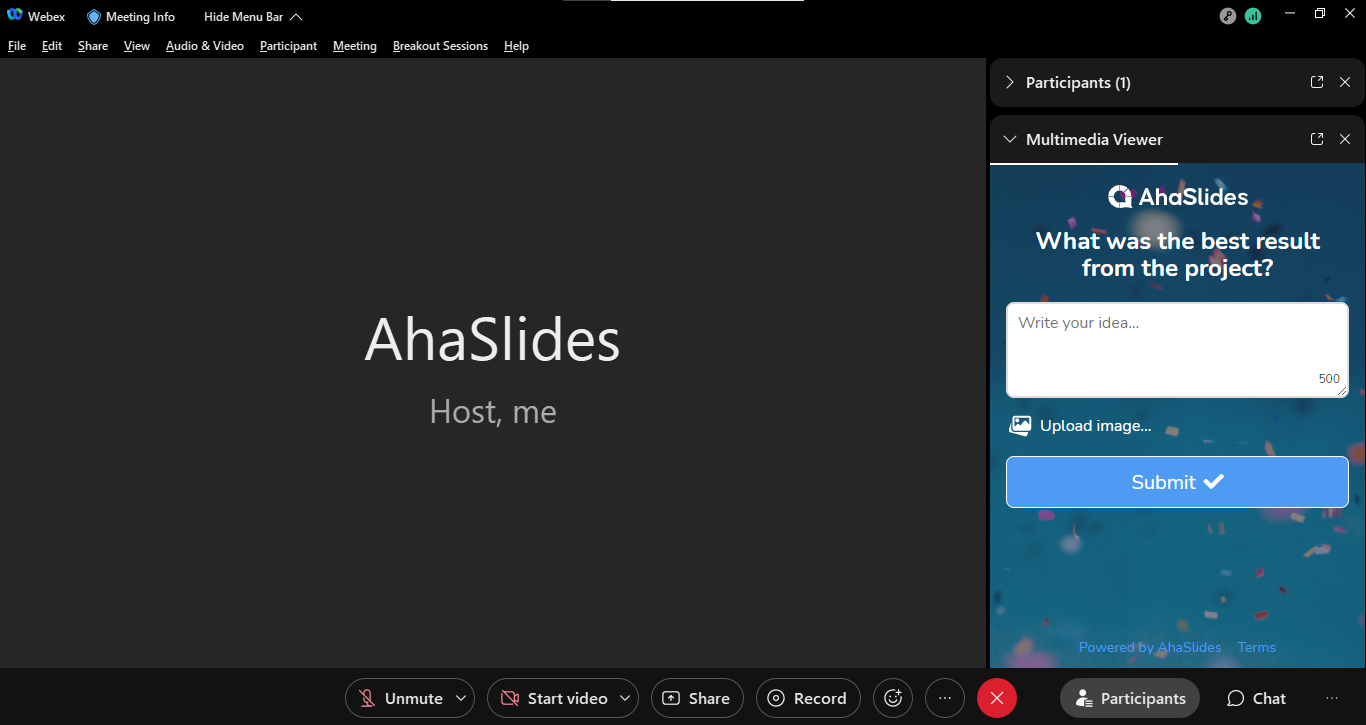 4. The host can now share the AhaSlides screen on Webex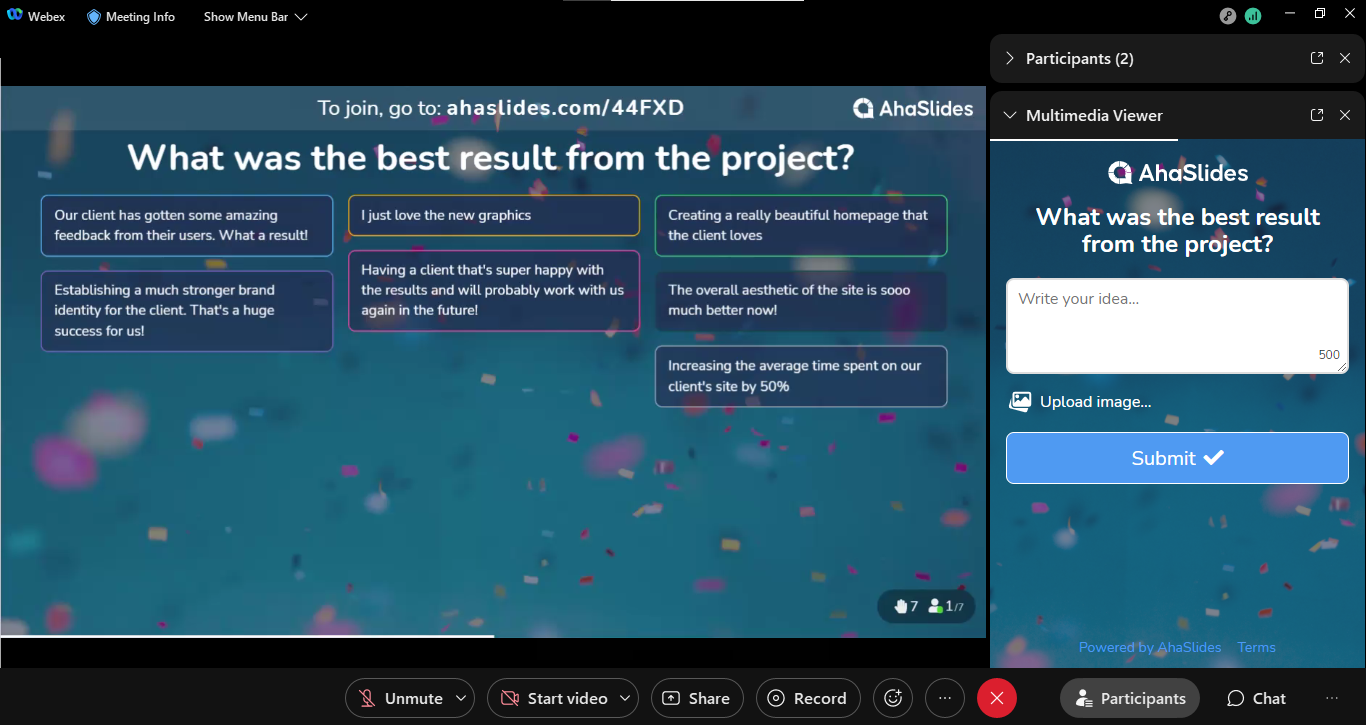 The participants will then be able to enter their responses directly on the Webex app where they are viewing the presentation.
Related Articles

Using AhaSlides with Zoom

Using AhaSlides with Zoom is simple. Here's how. Create or open a presentation on AhaSlides that you want to present. Host or join a Zoom meeting on zoom.com. Click the 'share screen' button in the Zoom meeting controls. Select the browser in which ...

Using AhaSlides with Microsoft Teams

Learn how to screen sharing AhaSlides to everyone else in the video conference through Microsoft Teams How to share your AhaSlides screen on Microsoft Teams: 1. Open the Microsoft Teams app, sign in if prompted, and join a meeting. 2. Click on the ...

AhaSlides App for Hopin

What is Hopin? Hopin is virtual event software that lets you host online workshops, conferences, webinars and other business events in real-time. In the Hopin app store you can install AhaSlides as an app to use directly from the platform. What do I ...

Screen sharing on AhaSlides

AhaSlides works with platform that has a share screen function so AhaSlides would absolutely work well with any platform like Zoom/Microsoft Teams/Google Meet. The presenter can share screen through Zoom/Microsoft Teams/Google Meet to show the ...

How to Stop Submission on AhaSlides

Disable or enable submission on AhaSlides. Disable submission for specific slides can be useful if you need to explain a question before your audience votes, or for any other reason where you do not wish the participants to vote on a question at that ...