Approve or dismiss Q&A questions before they are shown to your audience.
This feature is available to users of any plan.
Accessing Moderation Mode
You can select this option either in the Settings menu or directly on your Q&A slide. Use the link to approve or dismiss incoming questions before the audience gets to upvote their favourites!
Via the Settings menu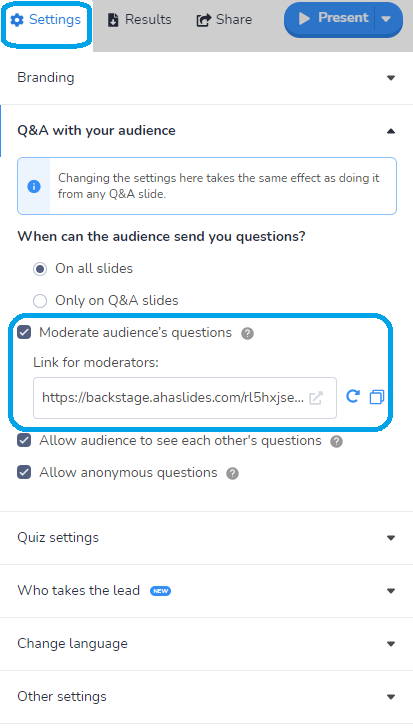 Directly on your Q&A slide
You can toggle moderation mode on or off under the 'content' tab of the Q&A slide. When toggled on, a link 'backstage' is produced. Clicking this link will lead you to moderation mode.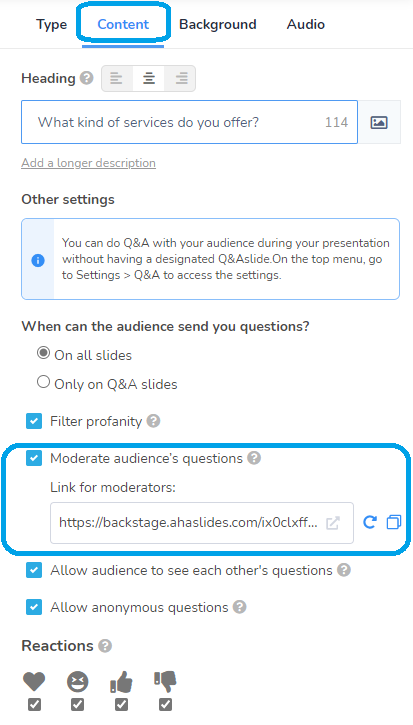 Using Moderation Mode
In moderation mode, you can see all the questions that have been submitted and are awaiting approval or dismissal.
Simply click the 'approve' button on the right-hand side to allow the question through to your presentation. Click the 'dismiss' button to erase it.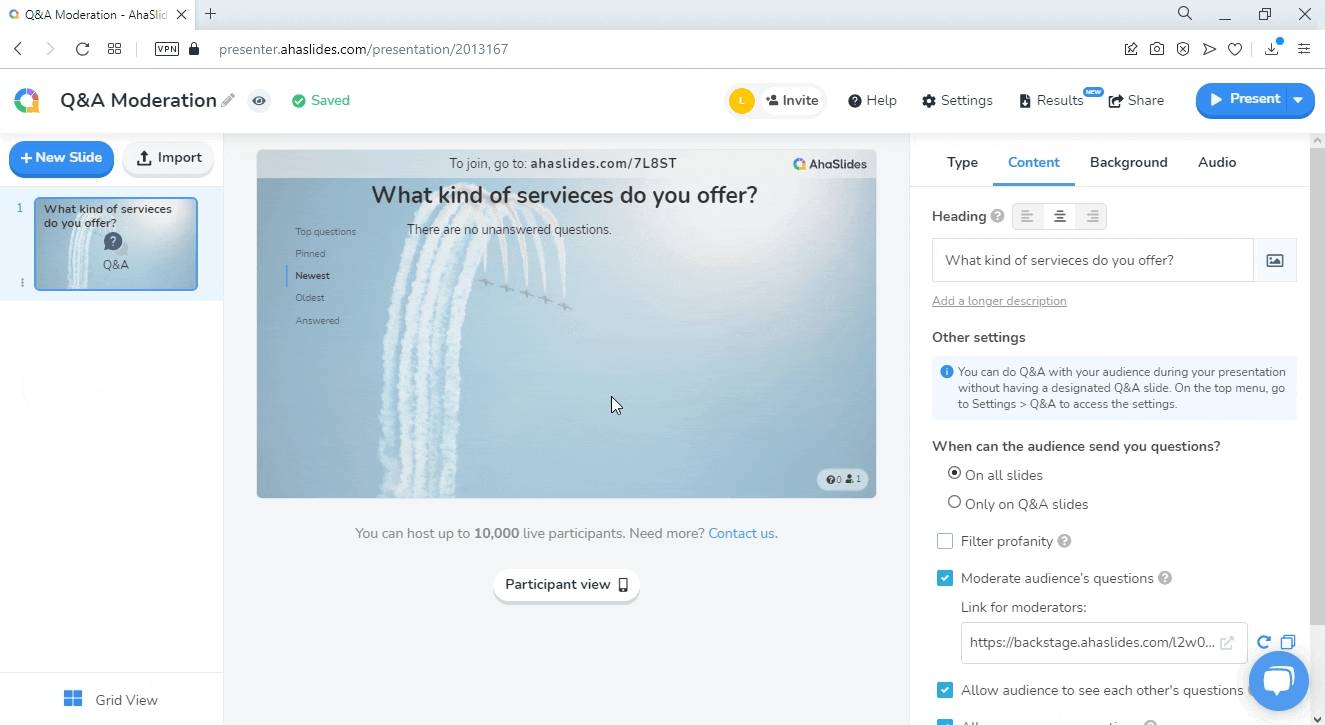 Once approved or dismissed, each question will be moved under the 'approved' or 'dismissed' categories on moderation mode.
If you made a mistake, you can find the question in either the 'approved' or 'dismissed' category and click the button to move it back to the 'pending' category.
Protip 💡 You can send out your 'backstage' link to anyone so that they can moderate Q&A questions while you are talking to your audience.
Related article: