The profanity filter setting blocks swear words inputted by your participants at any point during your presentation.
This setting can filter profanities across any slides in which participants have free range to type, including:
Word clouds
Open-ended slides
Q&A slides
Type answer quiz slides
Any place in which participants can enter their names
With the profanity filter on, swear words will appear as a series of asterisks equal to the number of letters in the swear word: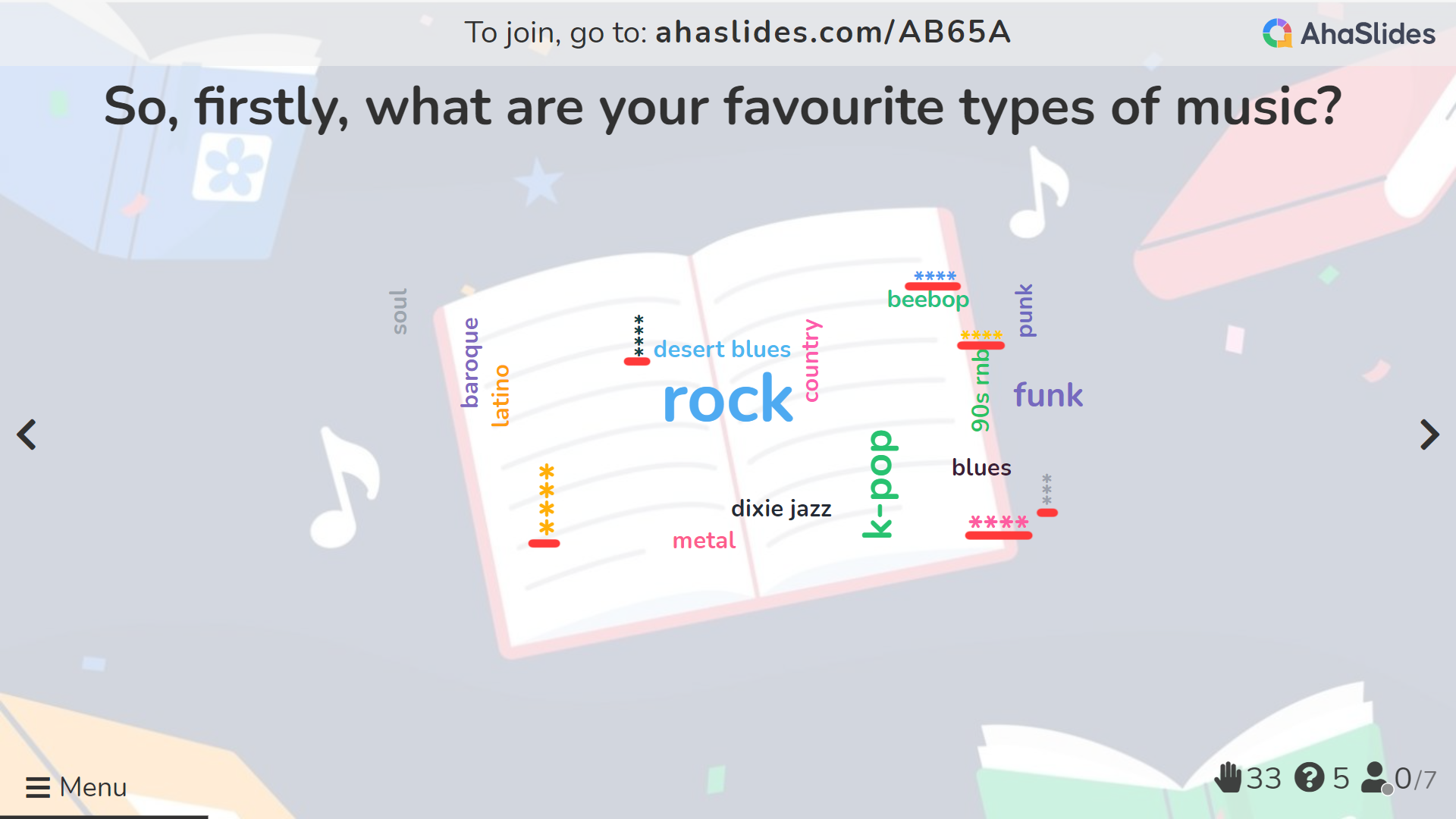 Note:
The red underlines in this image are for illustration purposes only
There are 3 places on the AhaSlides editor where you can toggle the profanity filter on or off:
In the 'Settings' tab in the header menu.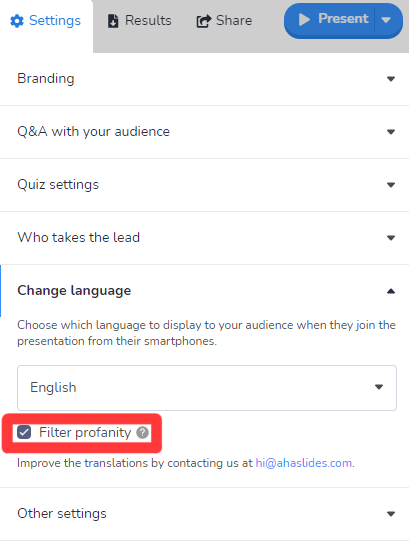 2. Under 'Other settings' in the 'Content' tab of any slide. Toggling the profanity filter on or off here
will take affect across all slides.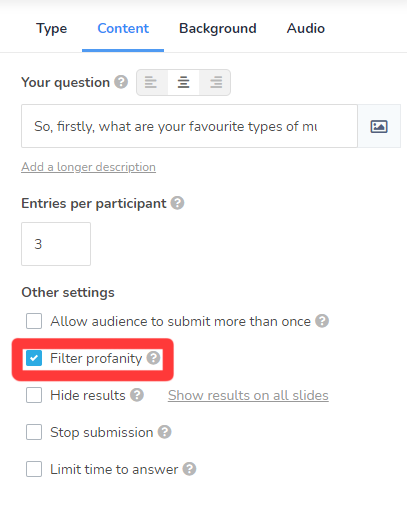 3. While presenting, in the lower-left menu.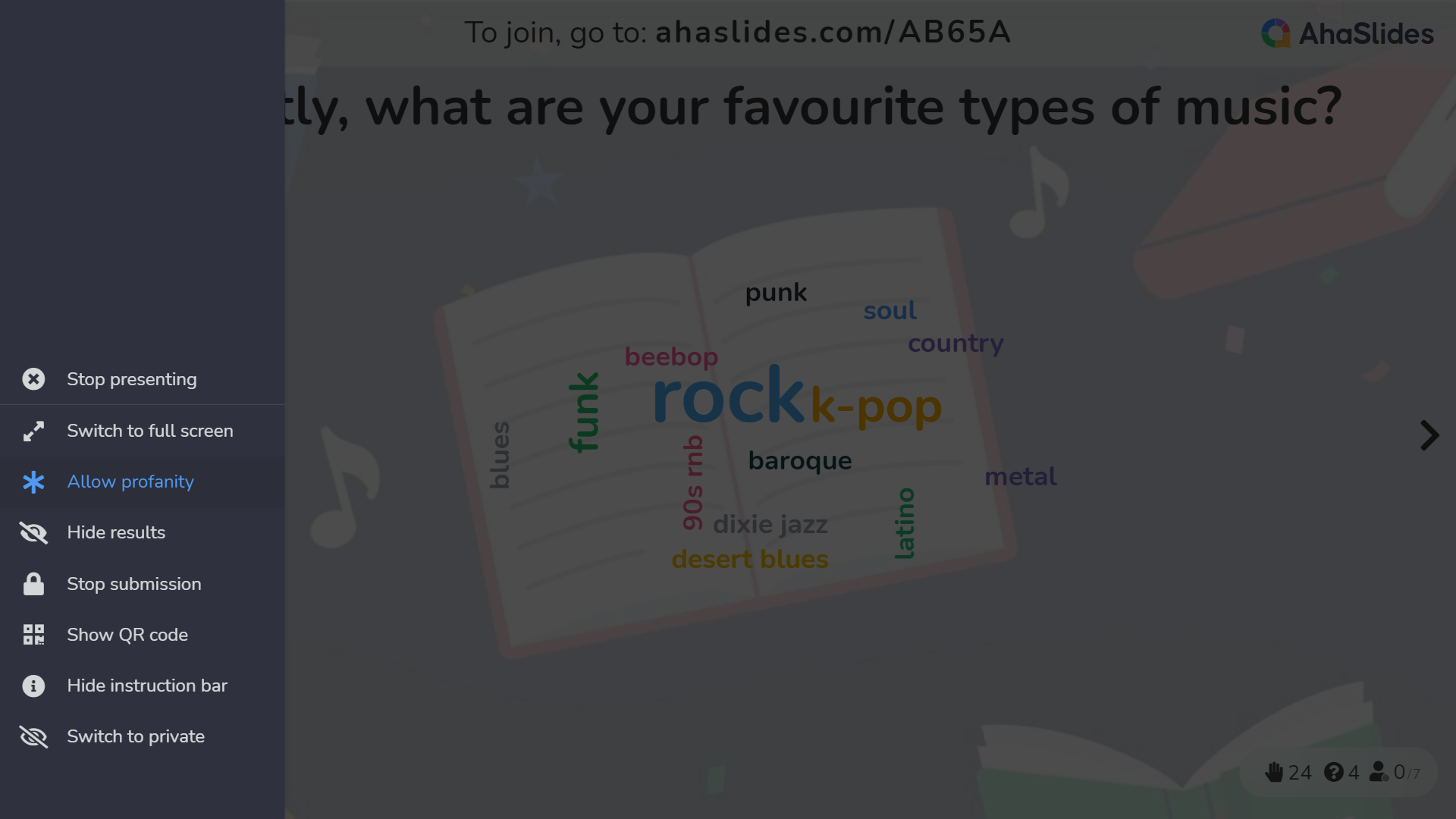 Currently, the profanity filter works with the vast majority of profanities in English. If you have noticed an error in the filter or would like to make a suggestion, please contact us at hi@ahaslides.com.
Tip 💡 You can also censor any quiz name submission on the lobby or leaderboard screen of a quiz, regardless of whether it's profanity or not. Click here for a quick guide on how to do it.