Valid for 24 hours from when your event starts. No auto-renewal.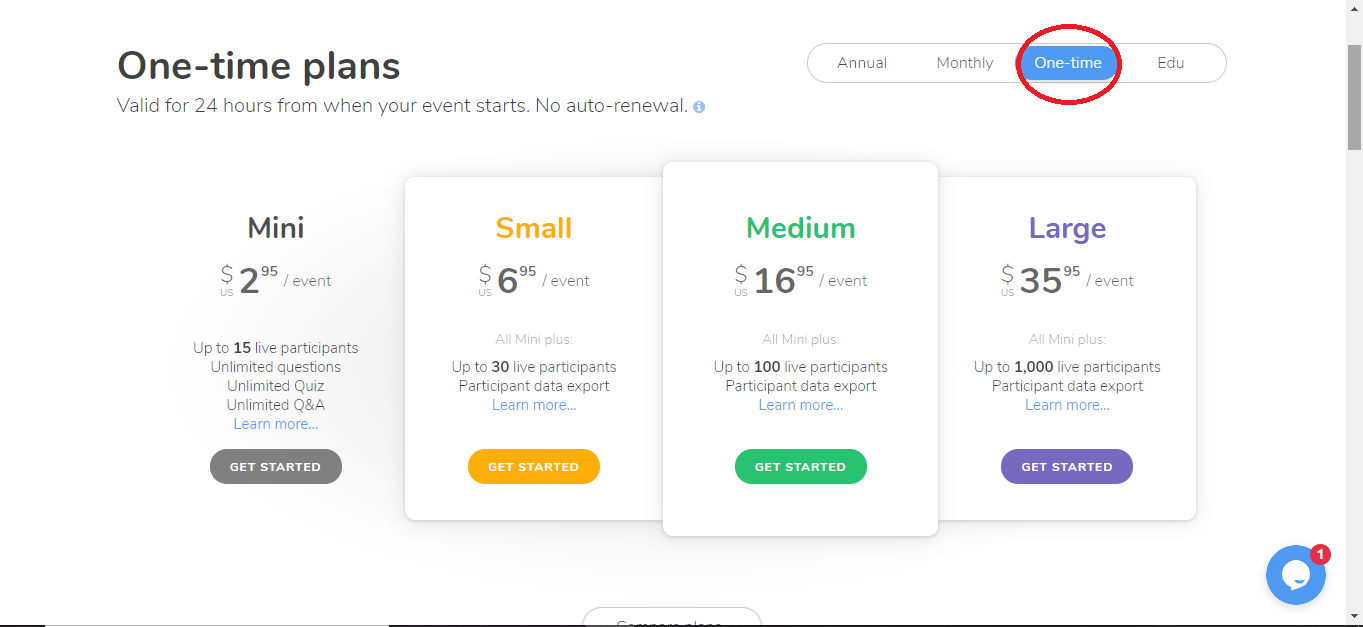 The One Time plan will trigger when one of your presentations reaches 8 participants and will stay active for 24 hours. You can have an unlimited number of presentations during that 24 hours. Pressing the 'present' button won't affect your plan at all.
You can also purchase the One-time plan beforehand and have time to prepare it as well as test it out. The 24-hour duration will not trigger as long as you have fewer than 7 participants in your presentation or quiz.