Resetting results (or 'clearing the responses') on your presentation means that all submissions made by participants (for example votes on a poll, questions on a Q&A or emoji reactions) will be erased from your presentation. Any content created by you (questions, poll options, etc.) will be unaffected.

This allows you to reuse presentations for different audiences.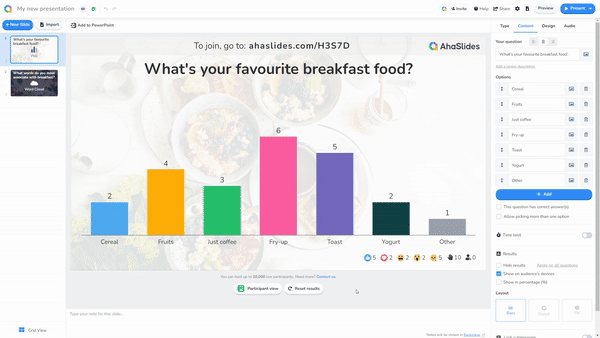 15-Second Explainer ⏰: Resetting Results (Clearing Responses)

What are 'Results'?

The 'results' of a presentation refer to anything submitted to your presentation by your audience. This includes...
Votes on a poll

Submissions to a word cloud

Answers to quiz questions

Results on a leaderboard

All emoji reactions


What is 'Resetting Results'?
Reseting the results of a presentation means you will wipe that presentation clear of anything submitted by your participants. This will return your presentation to its state before your participants joined and interacted with it.

How to Reset all Results

There are 3 ways to reset all the results from your entire presentation.

1. From the presentation canvas - Click the 'Reset results' button below the slide preview.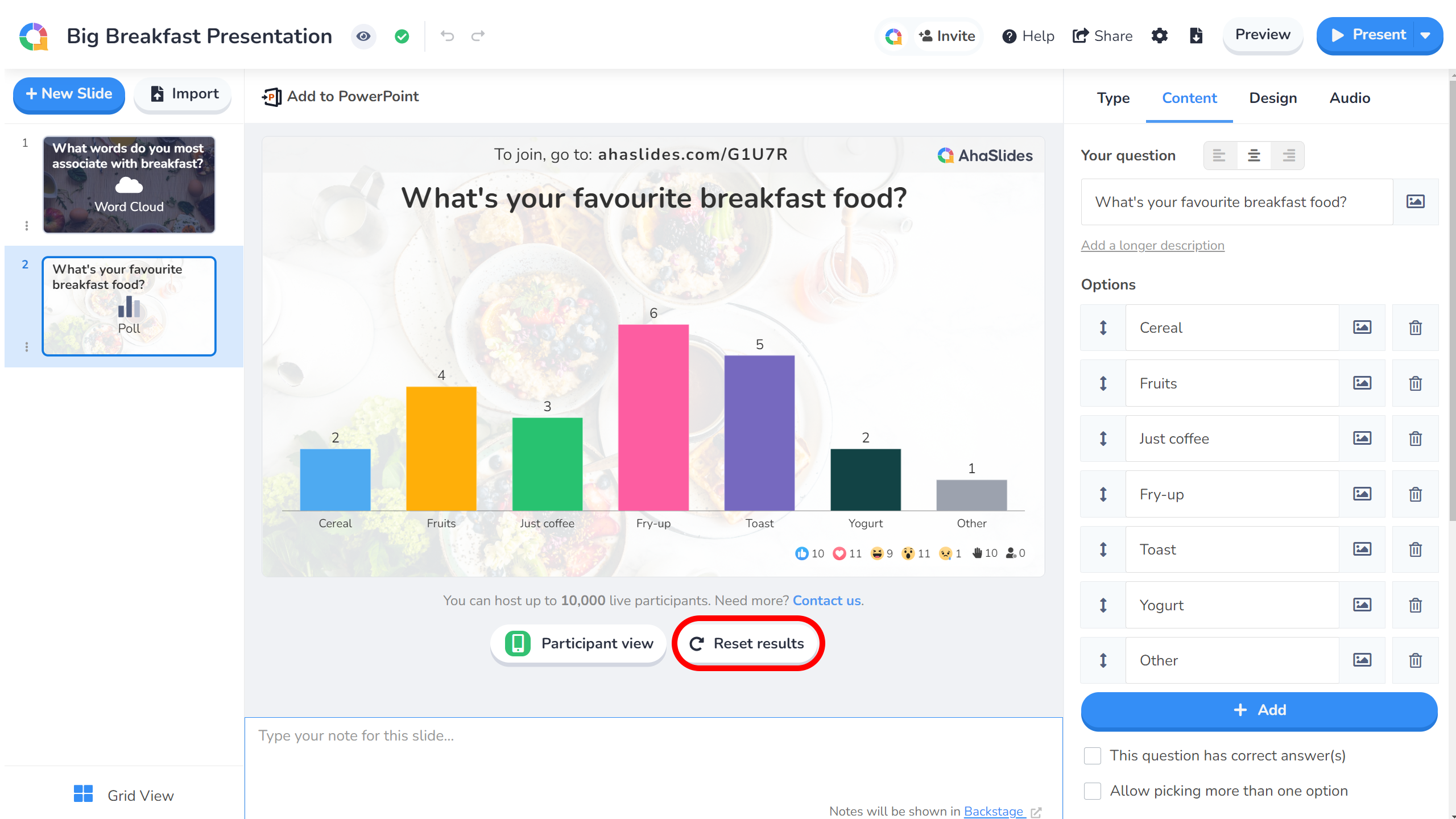 2. From the 'Results' tab - Head to the 'Results' tab in the top bar and open the 'Reset results' dropdown. Click the button labelled 'Reset results'.