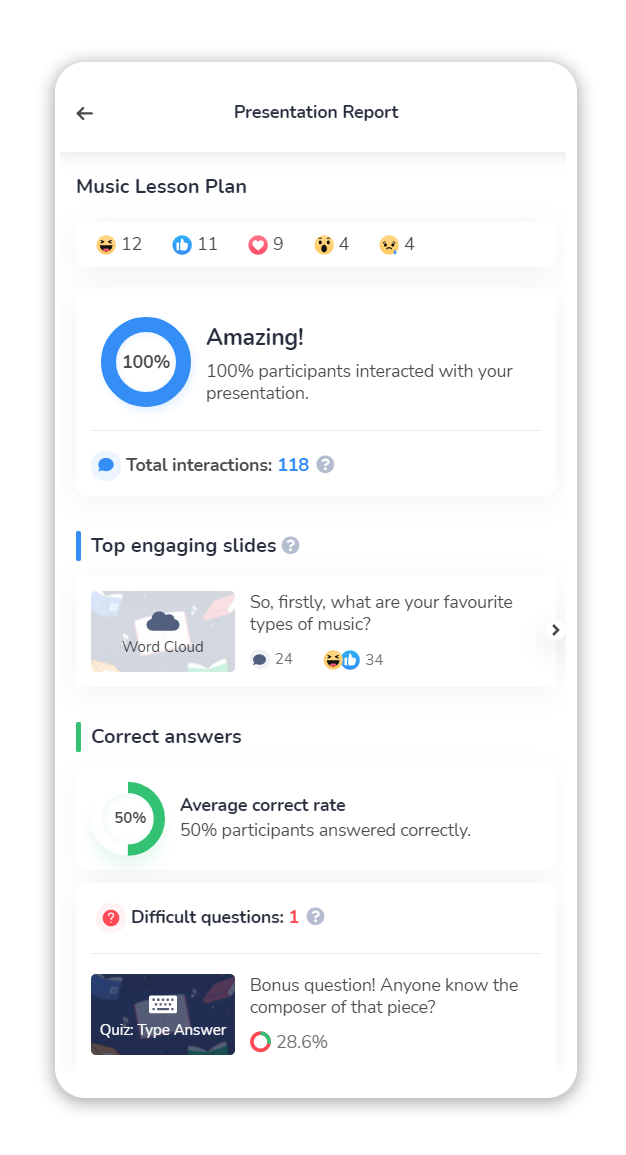 Your presentation report gives you instant feedback on how your participants engaged with your presentation.
When at least one person has interacted with your presentation, you'll be able to see a report of the following:
1. The emoji reactions submitted by your participants.
2. The percentage of participants who interacted in some way with your presentation. ¹
3. The total number of interactions from your participants. ¹
4. The top 3 slides that got the most interaction from your participants.
5. This will tell you how many answers were correct out of all the answers submitted throughout your presentation. ²
6. The quiz questions that got less than a 40% correct rate. ²
¹ An 'interaction' is classed as an emoji reaction, a submitted answer to a question, or a proposed question to a Q&A.
² This also includes a multiple choice question if you marked one of the answers as correct.

How to Find your Presentation Report


1. On the My Presentations dashboard, hover over your presentation and click the purple 'Report' button. Your report will pop up on the right-hand side of your screen.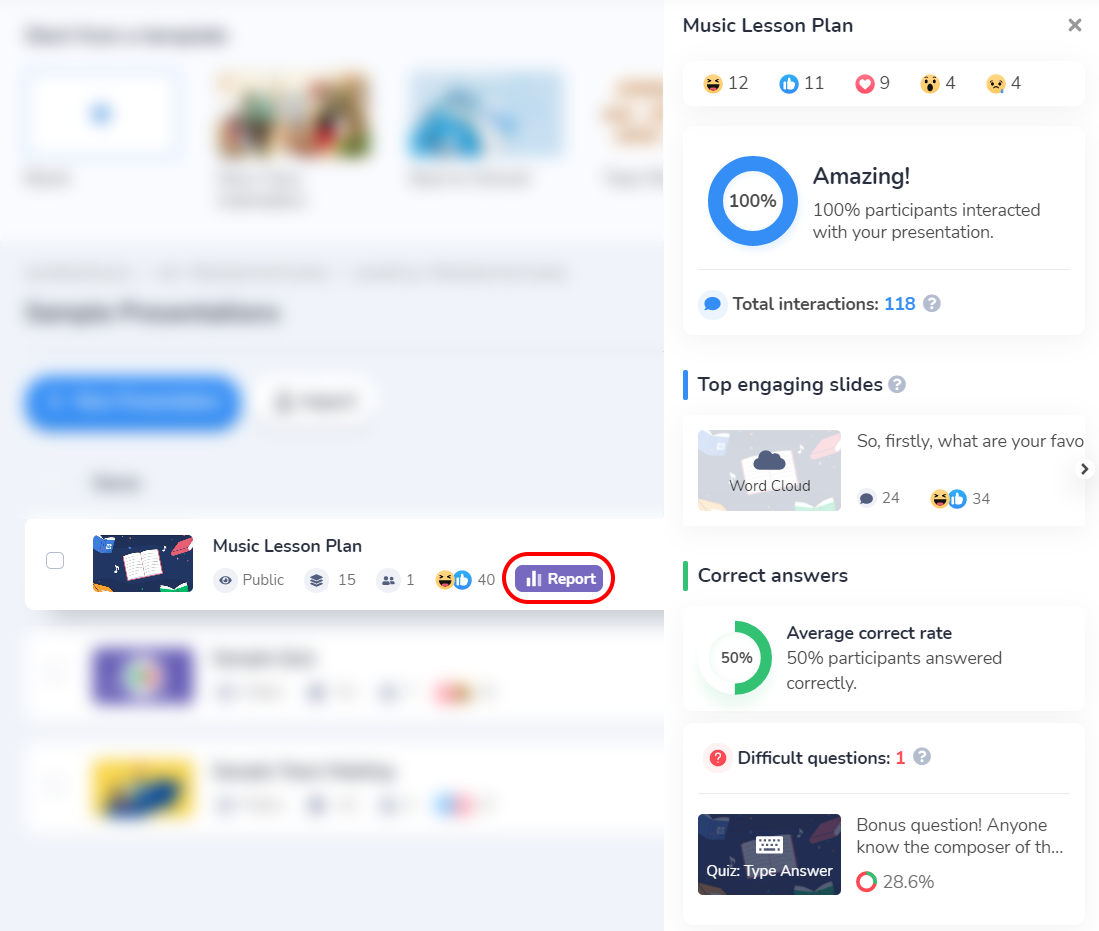 2. On the editor, click 'Results' in the top toolbar to see your engagement rate. For the full report, click the 'view more' button below it.