Using AhaSlides with Zoom is simple. Here's how.
Create or open a presentation on AhaSlides that you want to present.

Host or join a Zoom meeting on zoom.com.
Click the 'share screen' button in the Zoom meeting controls.

Select the browser in which AhaSlides is open, then click Share.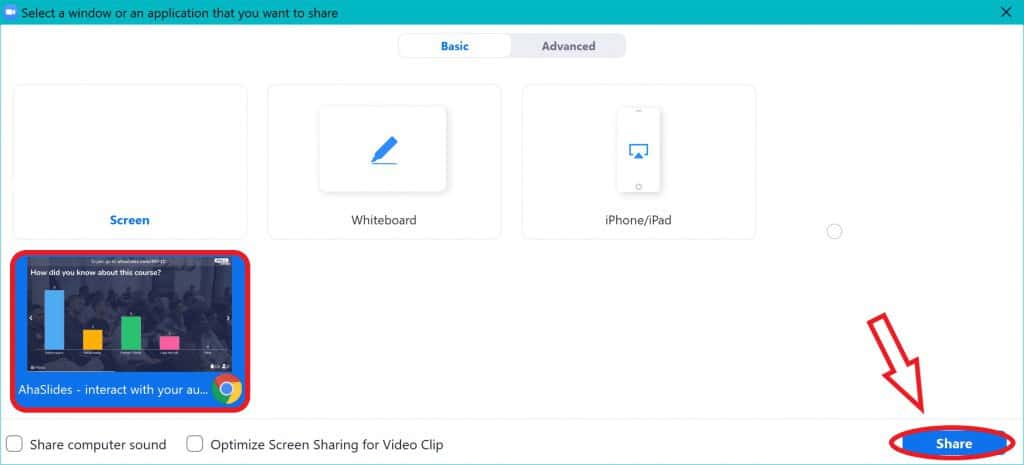 Note: If you share the wrong screen, you can click 'New Share' in the Zoom controls to change the screen.

5. While sharing your screen, switch AhaSlides to present mode by clicking 'Present' in the top right corner.

6. Participants can use the access code or scan the QR code on a second device to join the presentation.
Tips:
Do a dry run before going live to remove any difficulties you may encounter.
Close all other tabs apart from AhaSlides and Zoom to improve loading speed.
Have a QR code slide at the beginning so that your participants can easily scan and join the presentation.