How to invite or remove members in your AhaSlides team
If you are the admin of an AhaSlides team, you can see the list of all the members in your team, invite new colleagues or downgrade existing ones.

To access the My Team page, click on your name on the top right corner of your dashboard and choose the My Team tab

Invite team members
If you have created an invitation link where members can join, you can simply share this link with the people you'd like to invite.

Your team members can join via email invitation. You can follow the guide below to send out invitations.
How to invite team members
Select the My Team tab
Click + Invite member
Type in the email address(es) in the text field in the pop-up window (separate multiple addresses with a comma or space)
Click the Send invitation button
Your colleagues will receive an email with a unique invitation link to join your subscription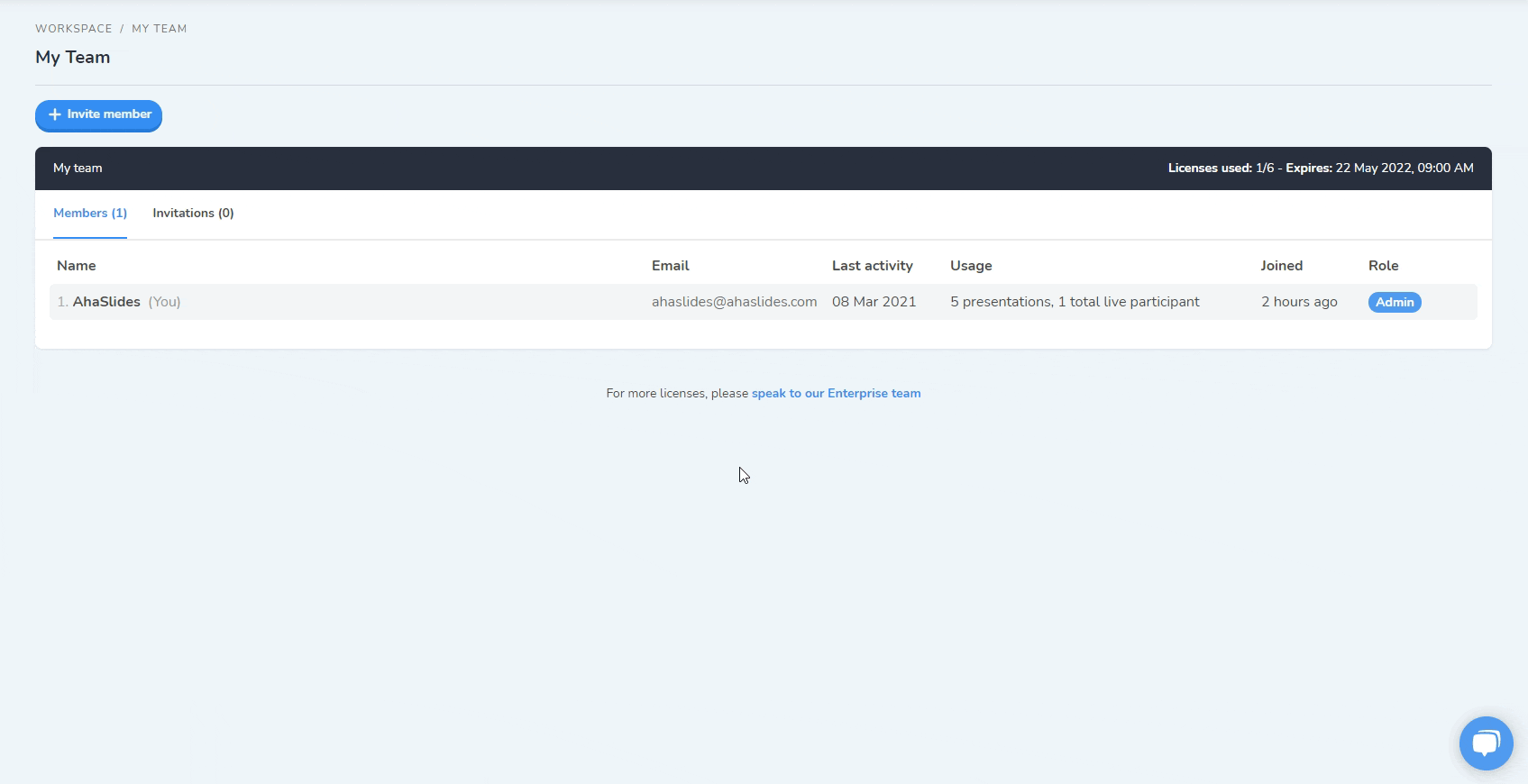 When your colleagues follow the unique invitation link in the email, they can choose to join your team or sign up first if they haven't had an account yet.
Note that the invitation link will expire in 14 days.

You can always withdraw the invitation if you accidentally send out an invitation to the wrong email address. In the Invitations list, click on the icon next to the email address you want to withdraw the invitation and select Withdraw invitation.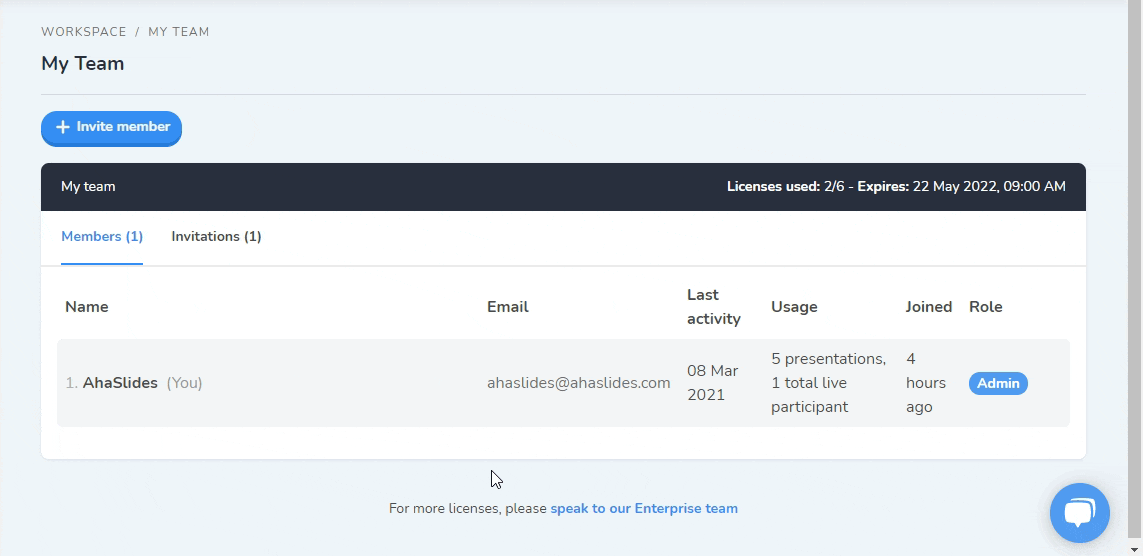 How to remove team members
Select the My Team tab
In the Members list, click on the button next to the email address of the member you want to remove from your team
Select Remove from team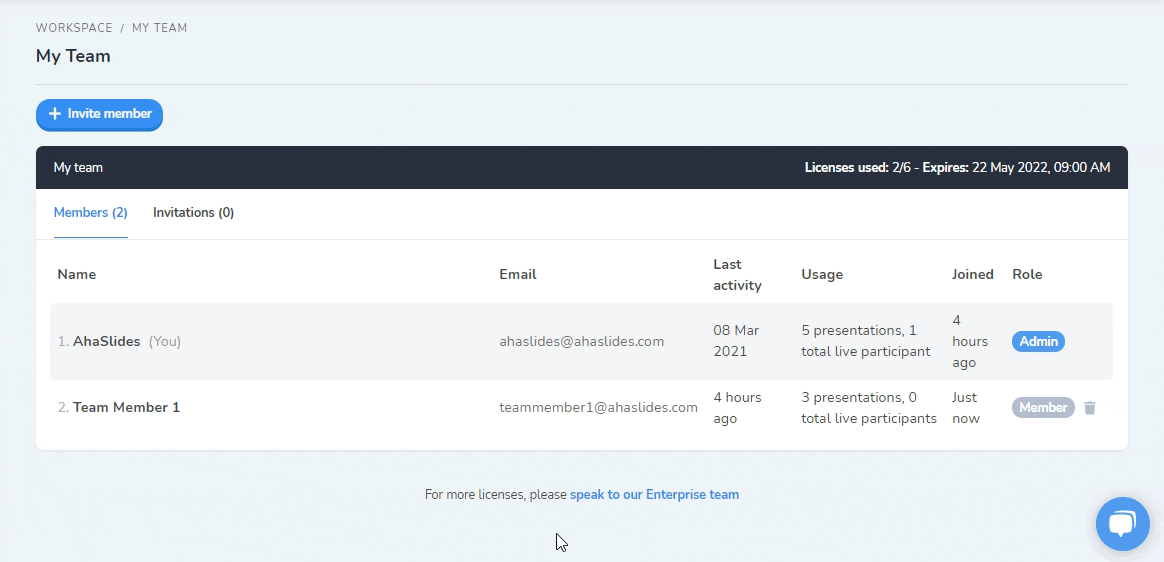 Removing a team member will free up 1 licence and revert their plan to Free.