The audience authentication feature lets you give out passcodes to your audience. Each audience member enters their individual passcode to join your presentation. This is especially useful for ticketed events.
Please note that this feature is only available on Paid Annual and Monthly plans.
How does it work?

To activate audience authentication, navigate to Settings, click Audience authentication, then tick the box labelled 'Require participants to enter authentication code'.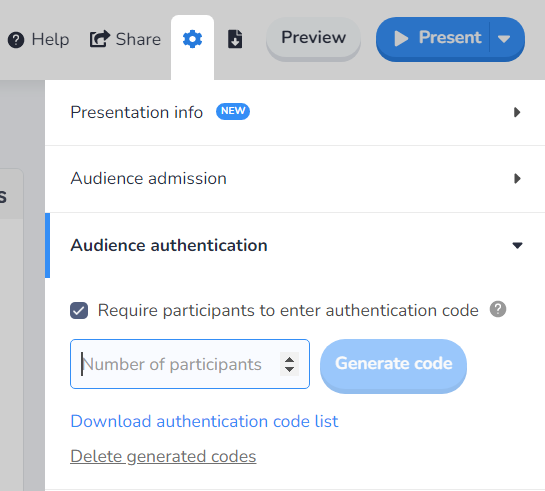 Next, type in the number of participants your presentation will have. If you don't know the exact number, it's better to overestimate so you can be sure you'll have enough codes to give out.

After that, click the button labelled Generate code. This will download an Excel sheet in which you can see all of your presentation's authentication codes.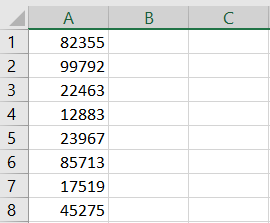 From here, you can share one code per participant. After a participant has accessed your presentation via the
URL code or QR code
, they will be asked to enter the authentication code in order to join.

Please note that once an authentication code is used, the same code cannot be used by another participant.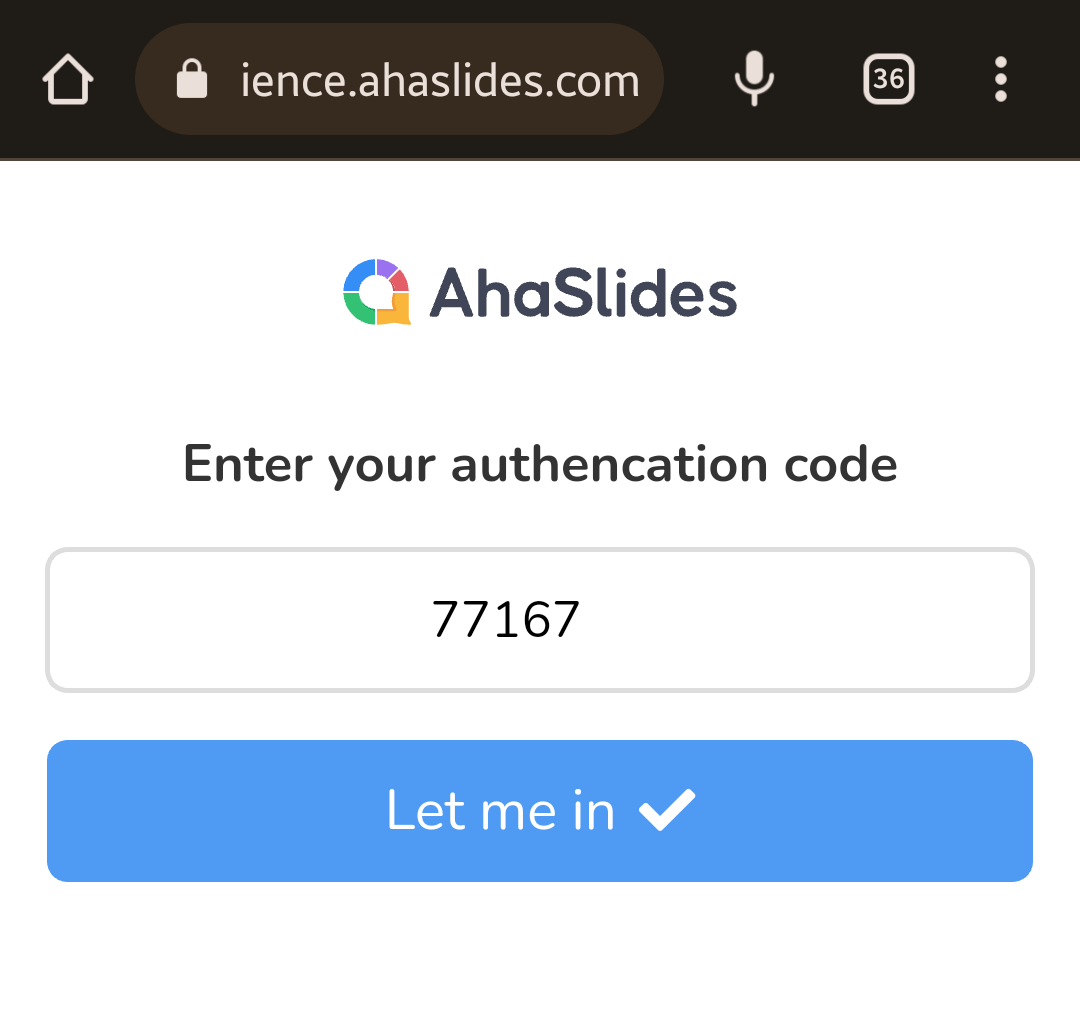 Re-downloading your code list
If you need to download your code list again, simply navigate to the Audience Authentication setting and click 'Download authentication code list'. This will give you another copy of the code list with all of your presentation's active codes (these codes will remain active until you either reset or delete them).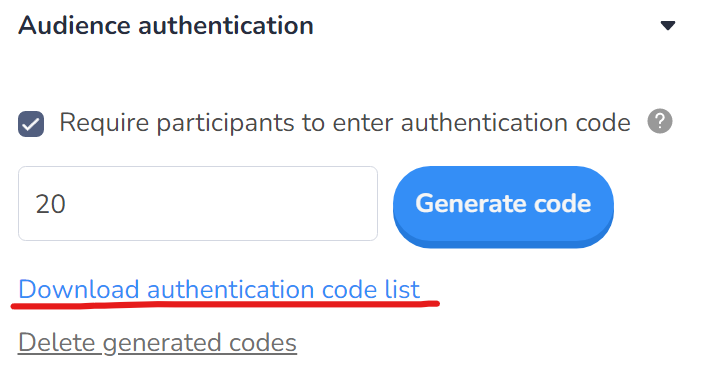 Reseting or deleting your codes

You can also reset or delete your codes in the Audience Authentication setting.
Reset your code list by entering a new number of participants into the box and pressing 'Generate code' again.

Delete your code list by simply clicking the option labelled 'Delete generated codes'.