Creating your AhaSlides Account
How to sign up?
Go to the AhaSlides sign up page.
Enter your email address.
Choose a password.
Enter your full name.
Press

Sign up.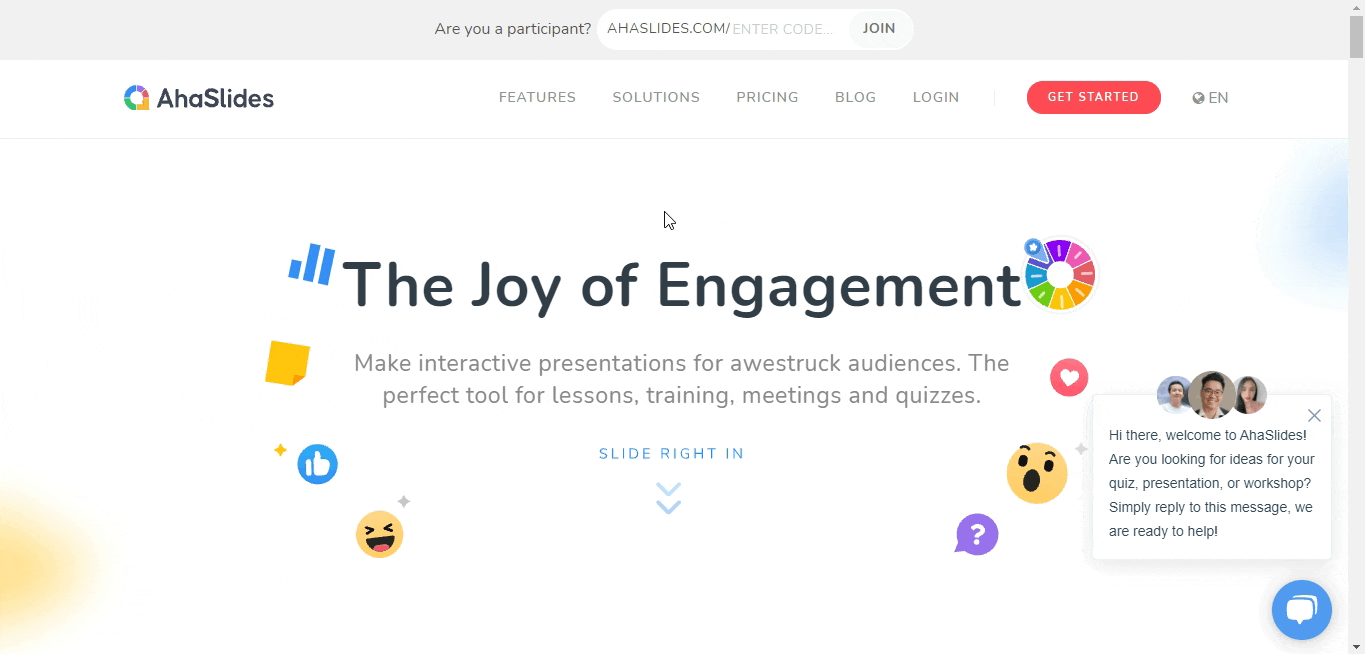 That's all! You've successfully signed up to AhaSlides!

Related Articles

The 'My Presentations' Dashboard

'My Presentations' is your dashboard in AhaSlides. This is where you can see and manage all of your presentations. Welcome to My Presentations. This is what you see the first time you log in to AhaSlides. Creating a New Presentation To create your ...

AhaSlides Template Library

You can save time by downloading a ready-made template directly from your dashboard. After logging into your AhaSlides account, you will see a list of pre-made templates across the top of your dashboard. You can click any of these templates to ...

Using your Google Slides Presentation with AhaSlides

Here's how: On your Google Slides presentation, click on 'File'. Then, click on 'Publish to the web'. Under the 'Link' tab, click on 'Publish (don't worry about the checkboxes as you can change your settings in AhaSlides later). Copy the link. Go to ...

Importing a PowerPoint or PDF file from your computer

With AhaSlides, you can import any PowerPoint (PPT, PPTX) or PDF file. Importing files: You can start a new presentation by importing files, or PowerPoint presentations, already on your computer... Click the 'Import' button. In the pop-up window, ...