AhaSlides is a platform to help you make
interactive presentations
. You can use polls, word clouds, open-ended slides and other types of slides to create a presentation that your audience can interact with live, using their phones.
Video Explainer: What is AhaSlides?

Why Use AhaSlides?

To ensure that your audience are engaged and actively listening to what you say.
To collect opinions and ideas from your audience in real-time.

To provide a boost of activity for online and remote events.

To gather feedback in the form of a survey.
How Does AhaSlides Work?

With AhaSlides, you create a presentation with
interactive slides in which
you ask questions of your audience
. When you present your presentation at your 'event' (maybe a team meeting, online webinar, lesson or quiz night) your audience can join your presentation by
typing a URL or scanning a QR code
with their phone or tablet.
You proceed through each of the slides one-by-one, like in a normal presentation. At each slide, the audience will be able to interact in some way, depending on the slide type you are using.


For example
, you can use a
poll slide
within your presentation to ask your audience their opinions.
When you
present the poll
to your audience, it will look something like this...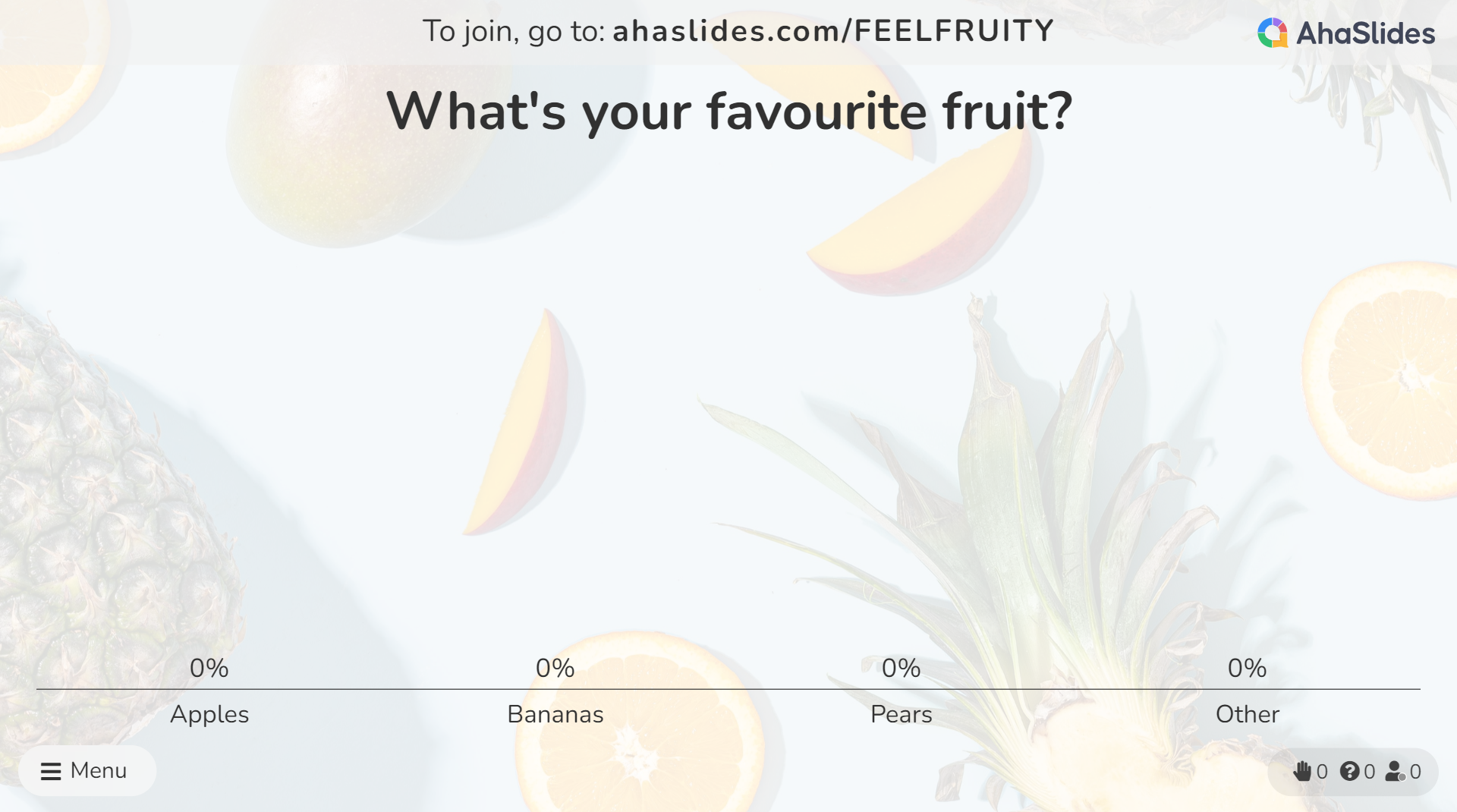 When your audience respond to your poll by voting with their phones, it will look something like this...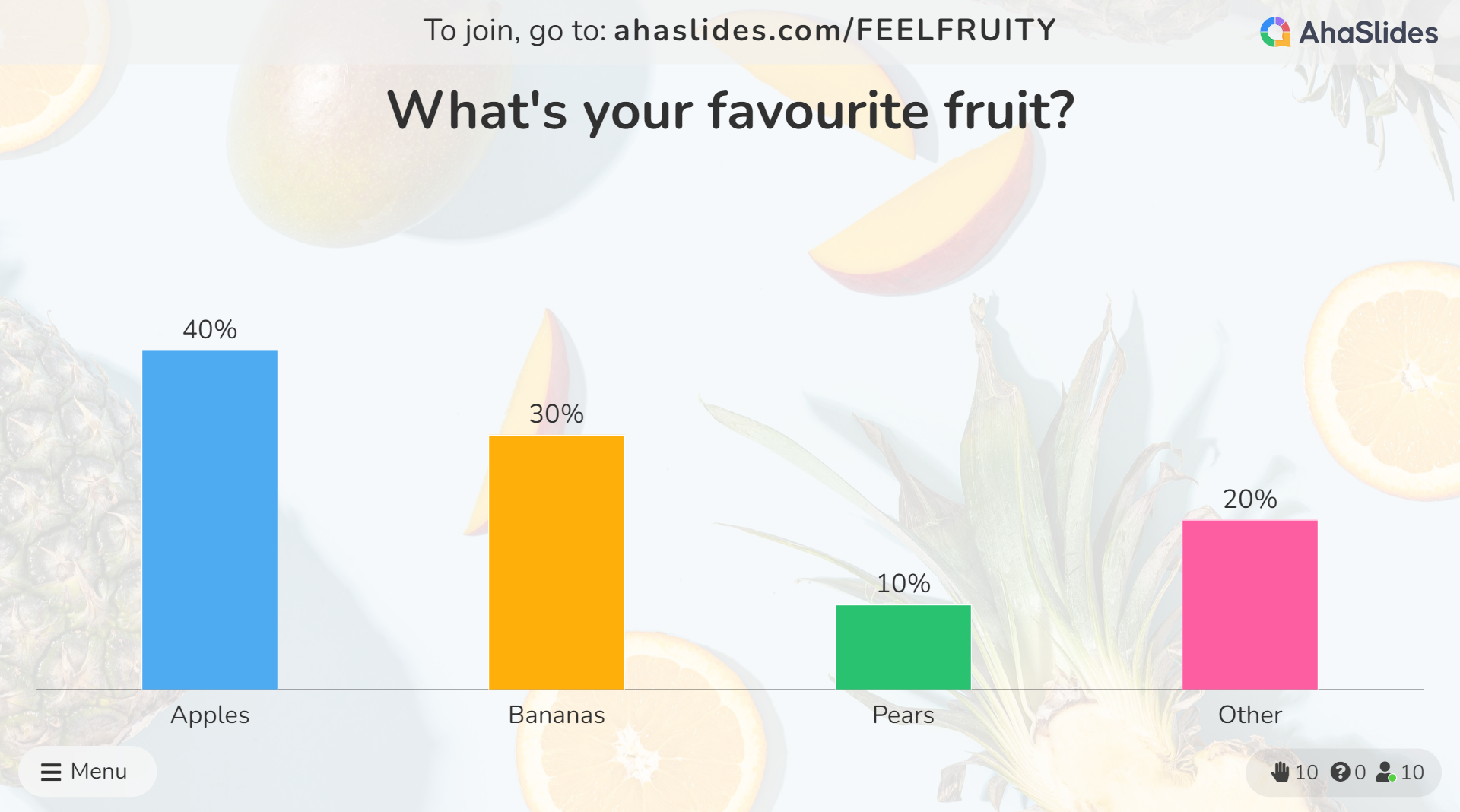 With AhaSlides you can also
import PowerPoint presentations
into the platform. Once you have done this, you can
insert interactive slides into your PowerPoint presentation
: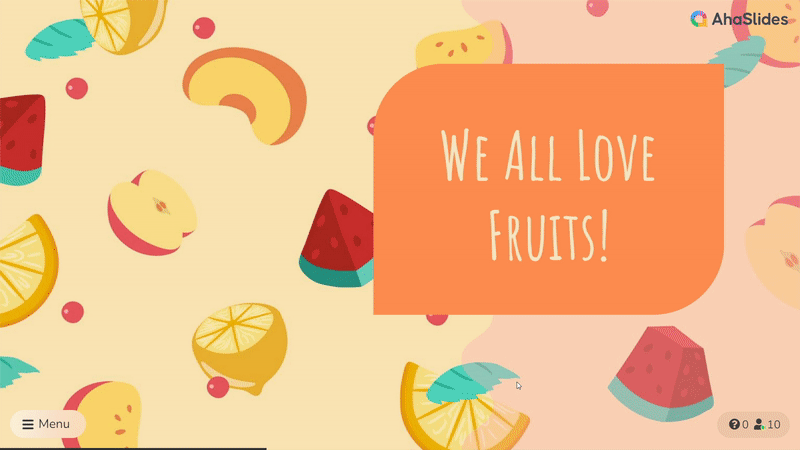 With AhaSlides, you can build a scored quiz using any of the 5 quiz slide types on the platform. Participants in your presentation compete against each other to get the most points by submitting the most correct answers to your quiz questions.

You progress through the quiz, pausing at each slide for players to answer the question on that slide. All players will see a question at the same time on their phones and will need to submit the answer before the time runs out.

At the end of the quiz, a leaderboard will announce the winner!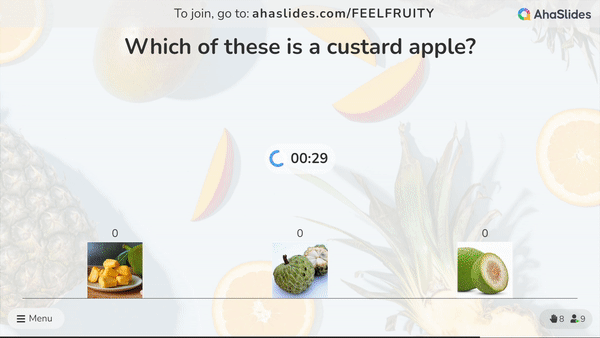 When and Where to Use AhaSlides

AhaSlides is a free tool to help you raise engagement at any event, online, offline or both. Here are the 3 most common uses for AhaSlides among users...
#1 - You are a teacher in a live or remote classroom

As a teacher, you can use AhaSlides to engage students with fun, productive and interactive activities. This is possible in a live classroom, remote classroom and even a hybrid classroom.

For example
, you can use AhaSlides to gather your students' opinions or knowledge on a certain subject prior to teaching it. A
poll
,
word cloud
or
open-ended
slide would be good for this: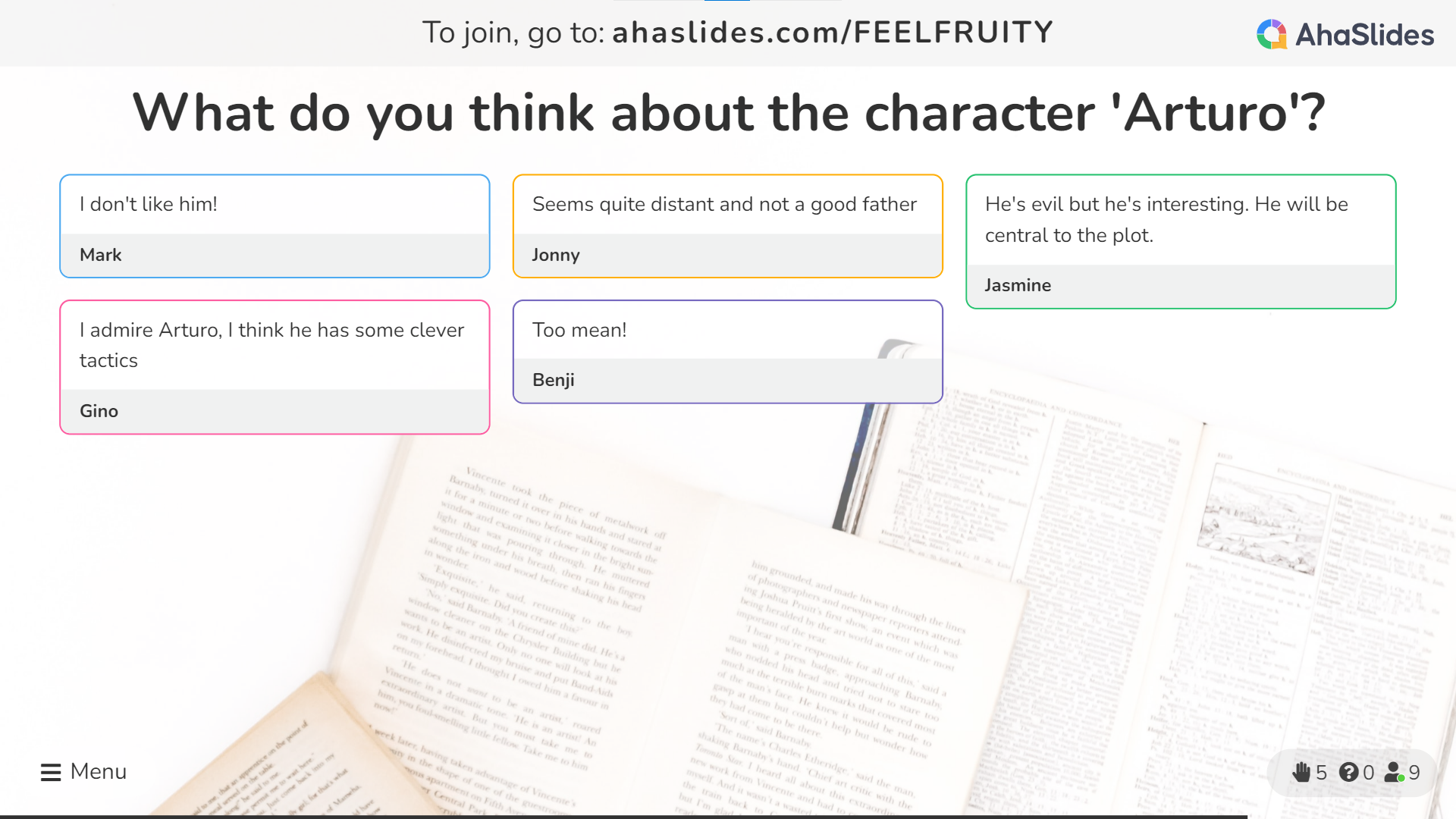 You can also use a
brainstorm slide
to discuss ideas and vote for the best one among your class: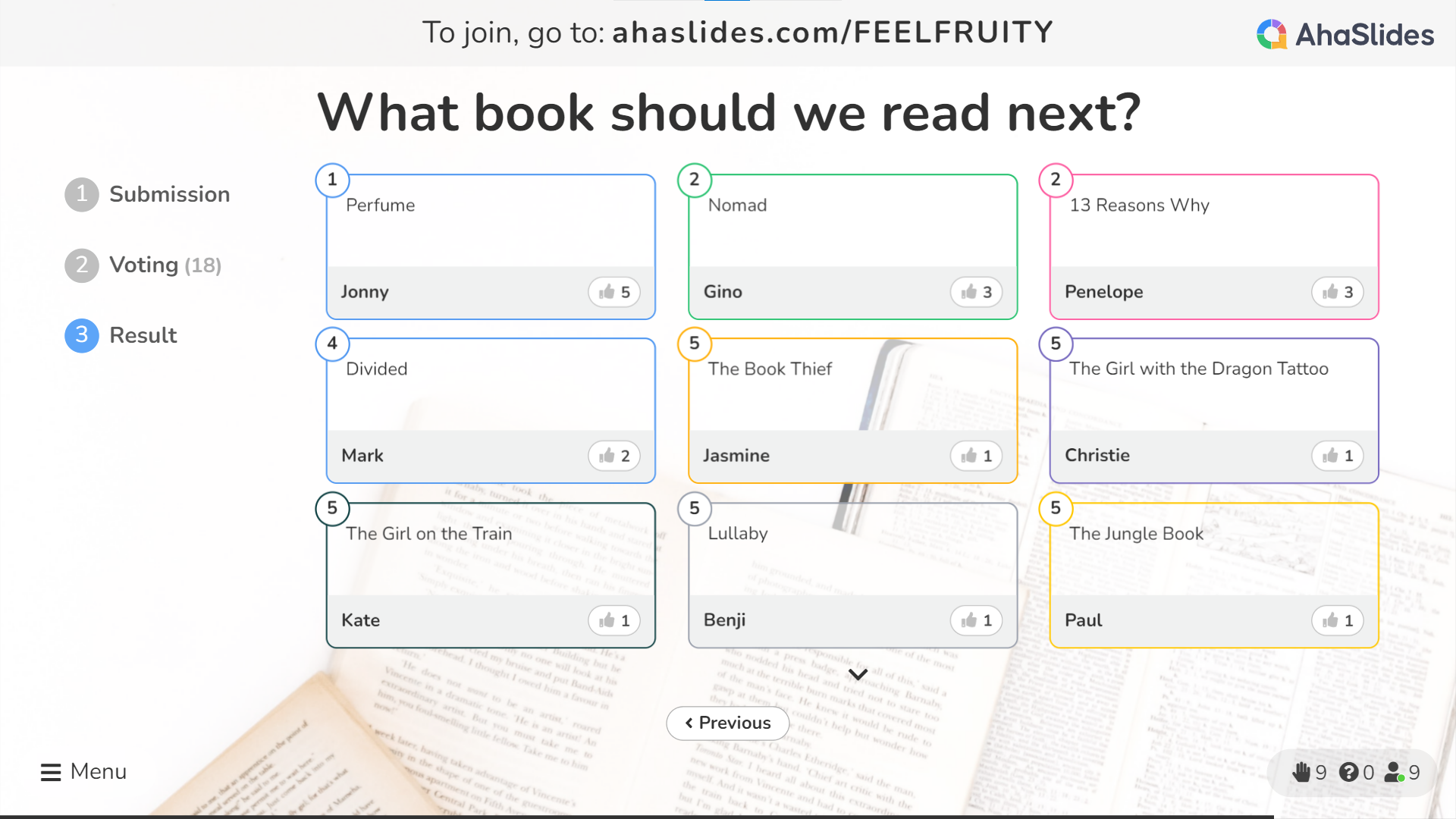 At the end of the class, you can use a fun
quiz
to check your students' understanding of the topic you covered in the lesson: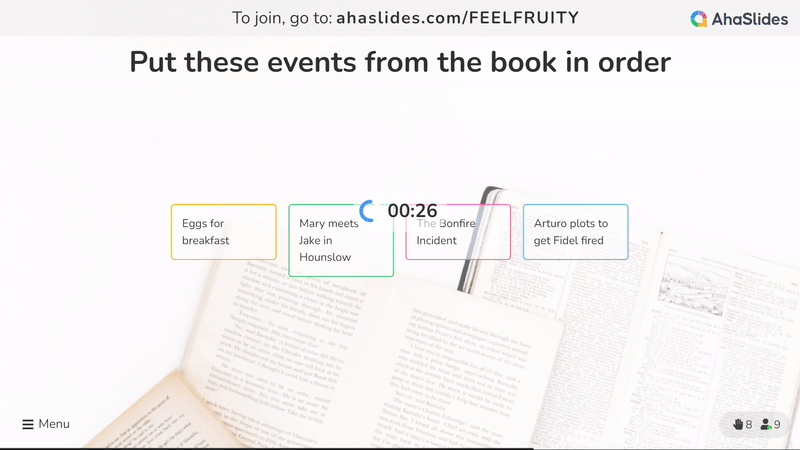 #2 - You are a team leader or HR manager in a live or remote meeting
As a team leader or HR manager, you can use AhaSlides to get your team included in meetings. Teams that get to actively contribute are more
happy and more engaged, which is especially good remote meetings where it's easy for staff to tune out.

For example, you can check in on your workers with a quick ice breaker to find out how they're doing. For this, a poll or word cloud would be ideal: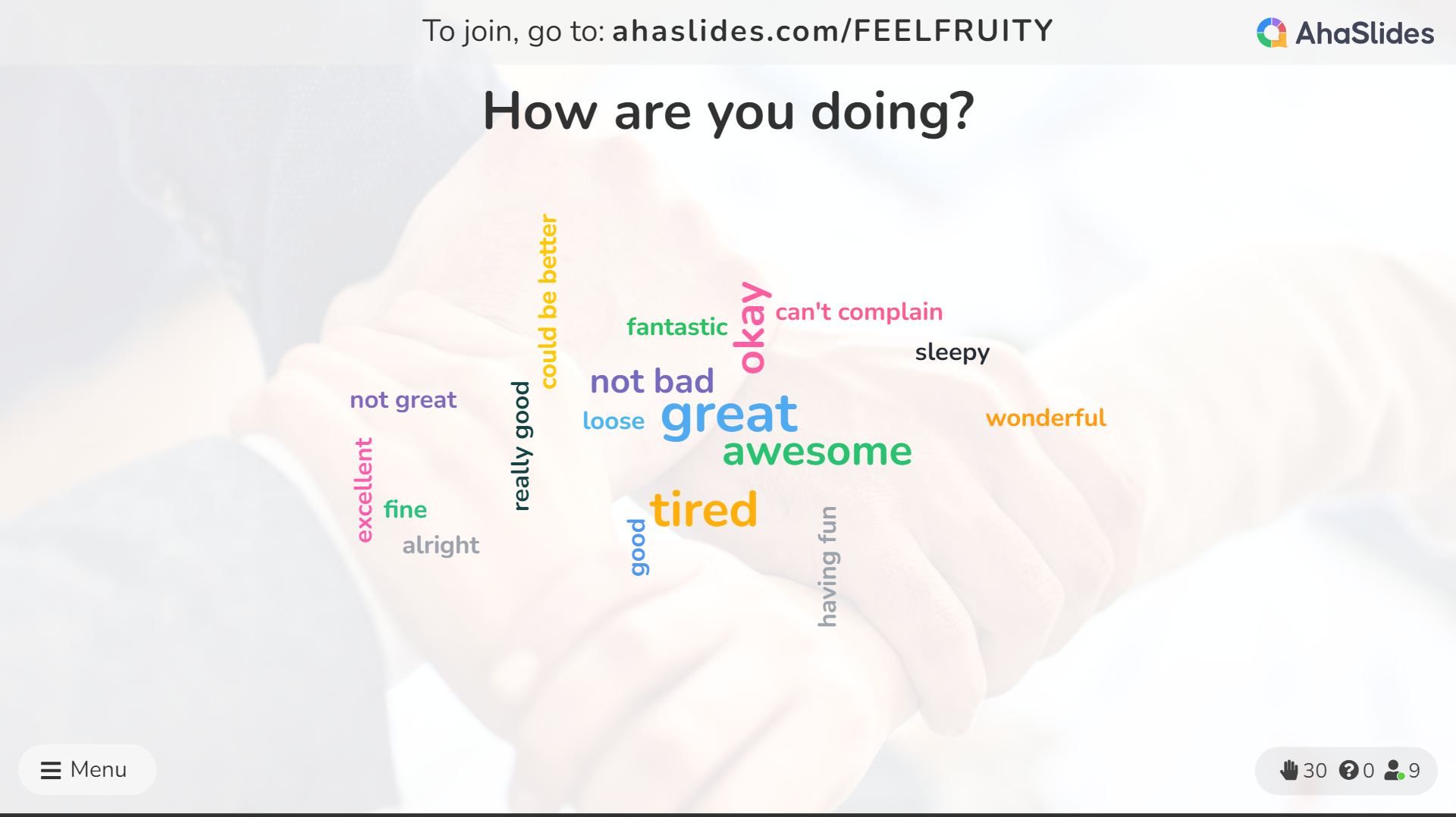 You can make sure everyone is following along with the meeting by allowing them to ask questions with a
Q&A slide
: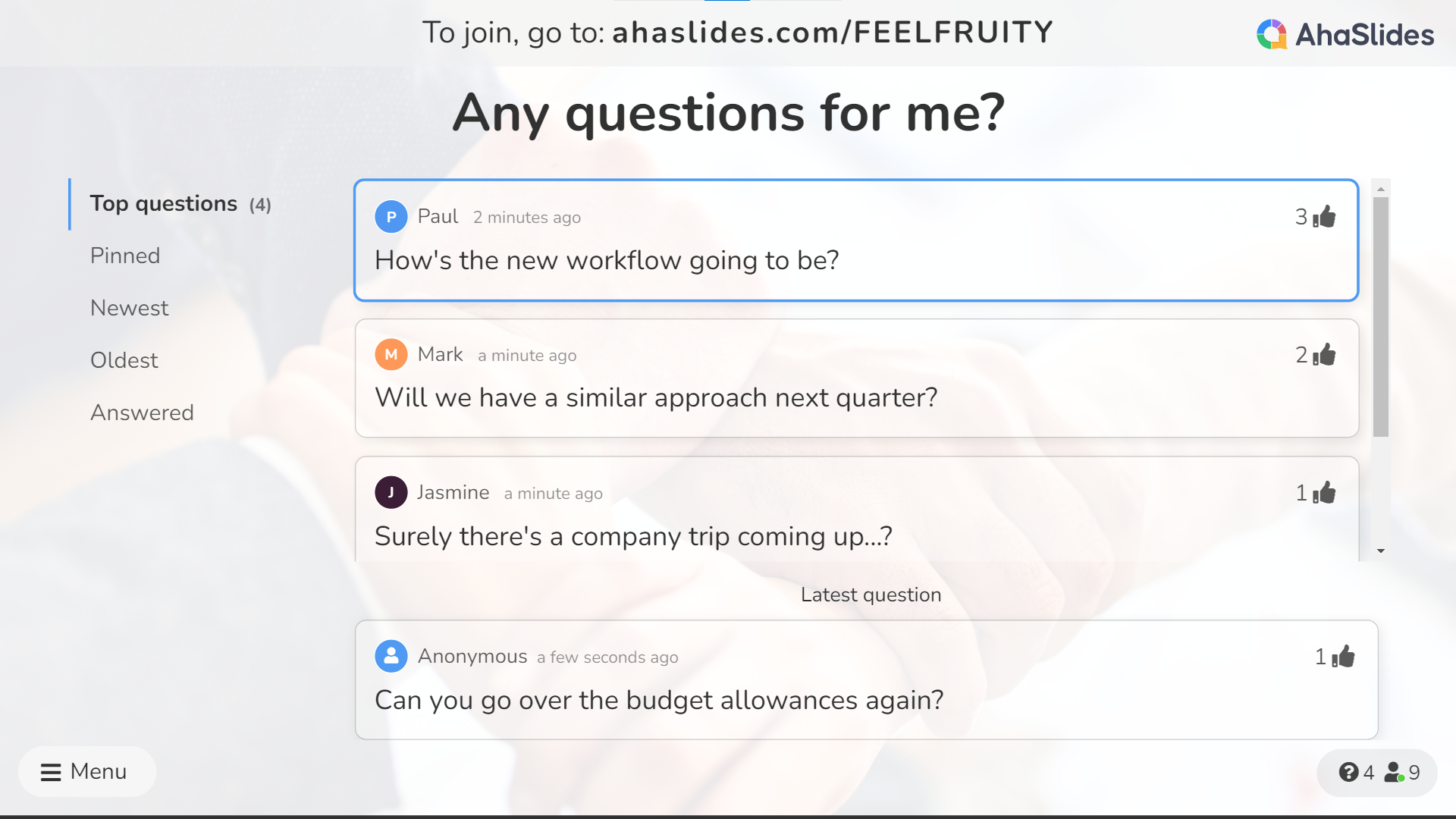 Keep things light-hearted and fun with a team building
quiz
: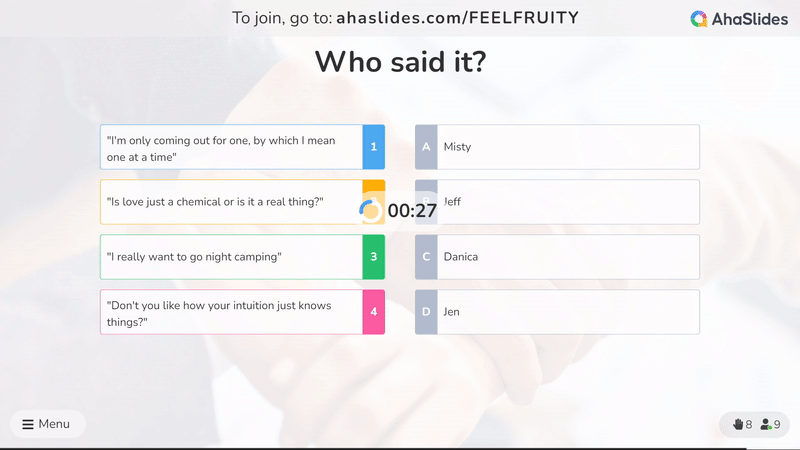 #3 - You are a trainer in a live session or webinar
As a trainer, you can use AhaSlides to make sure the people you're training are learning through activity, not lectures.


For example
, you could import your PowerPoint slides and insert thinking activities into your presentation. A brainstorm or
open-ended slide
would be great for this: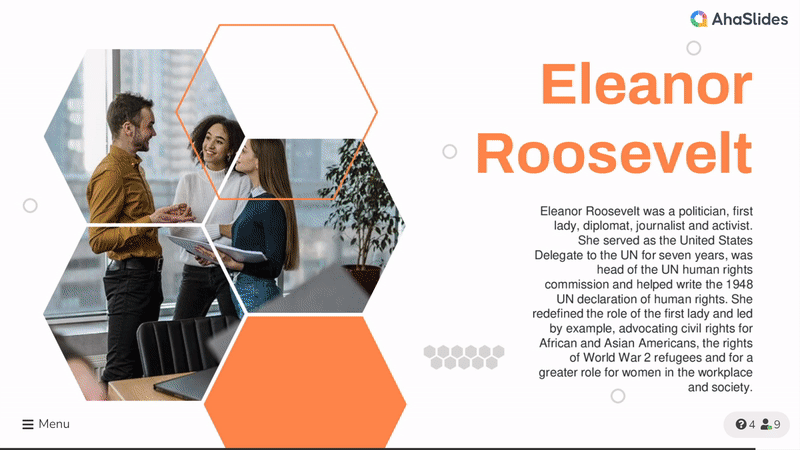 At the end of your training session or webinar, you could ask your audience for valuable feedback through a
scale slide
: