With AhaSlides, you can share your presentation with other users and they can copy that presentation to their
accounts.
In order to do this, head to the presentation editor. In the Share tab in the top bar, you will find a link under the heading Share a copy.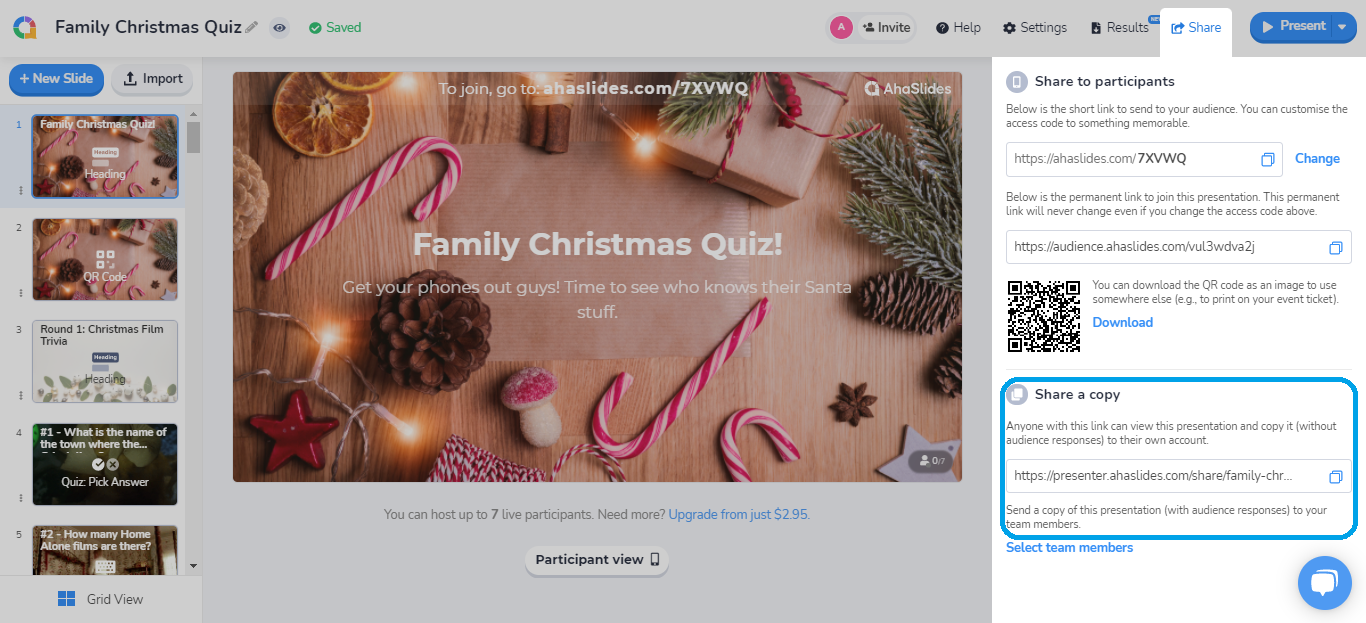 Copy that link and share it wherever you want, anyone who copies and pastes it into their address bar will be able to view your presentation along with its audience responses.
While viewing your presentation, AhaSlides users who are logged into their account will see an option to copy the presentation to their account. If they are not users or aren't logged in, they will see options to sign up or log in to their account.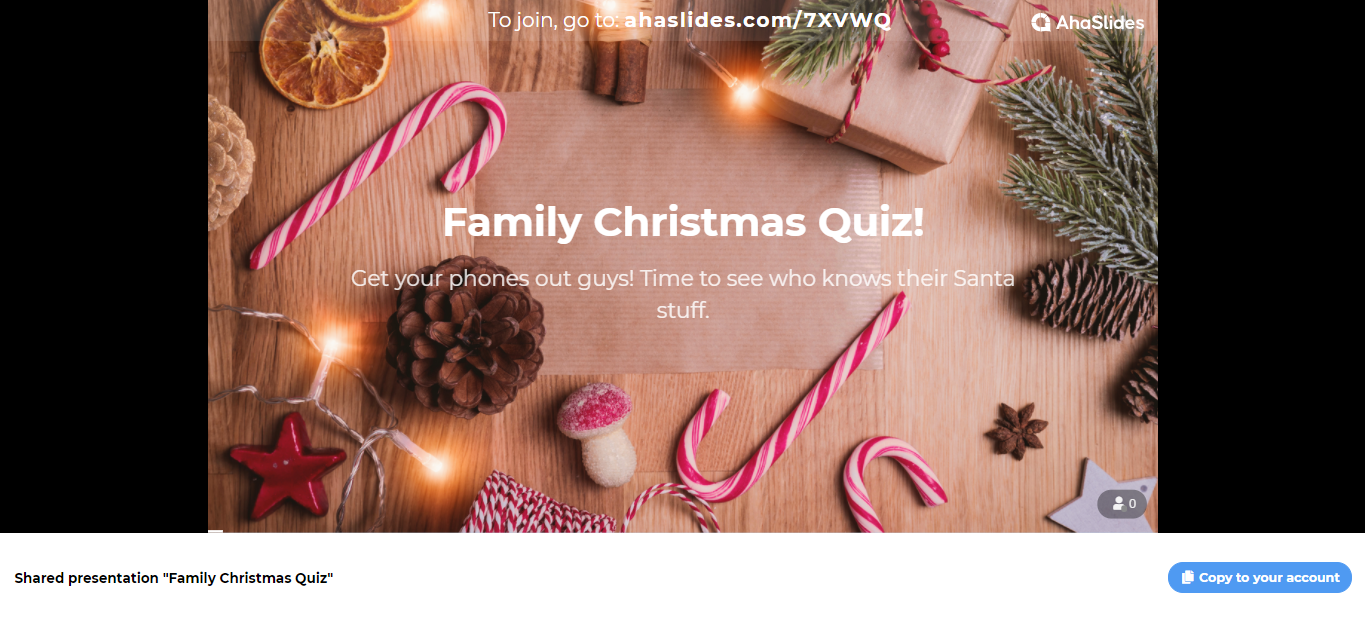 If someone copies a presentation to their account, the response data will not be copied from the original presentation.
The new user of the presentation will be able to edit that presentation in any way that they wish.
Are you looking for other ways to share on AhaSlides? - Check out these helpful guides: