After the quiz, you can export your data to Excel. This means you can map which answer each participant has chosen/submitted.

How to export results to Excel?
To do this, locate the 'Results' tab on the slide you would like to export. There, under 'Export to Excel', select 'Request Excel file'. You can export all data from the presentation (including the slide questions and all audience responses) to an Excel file.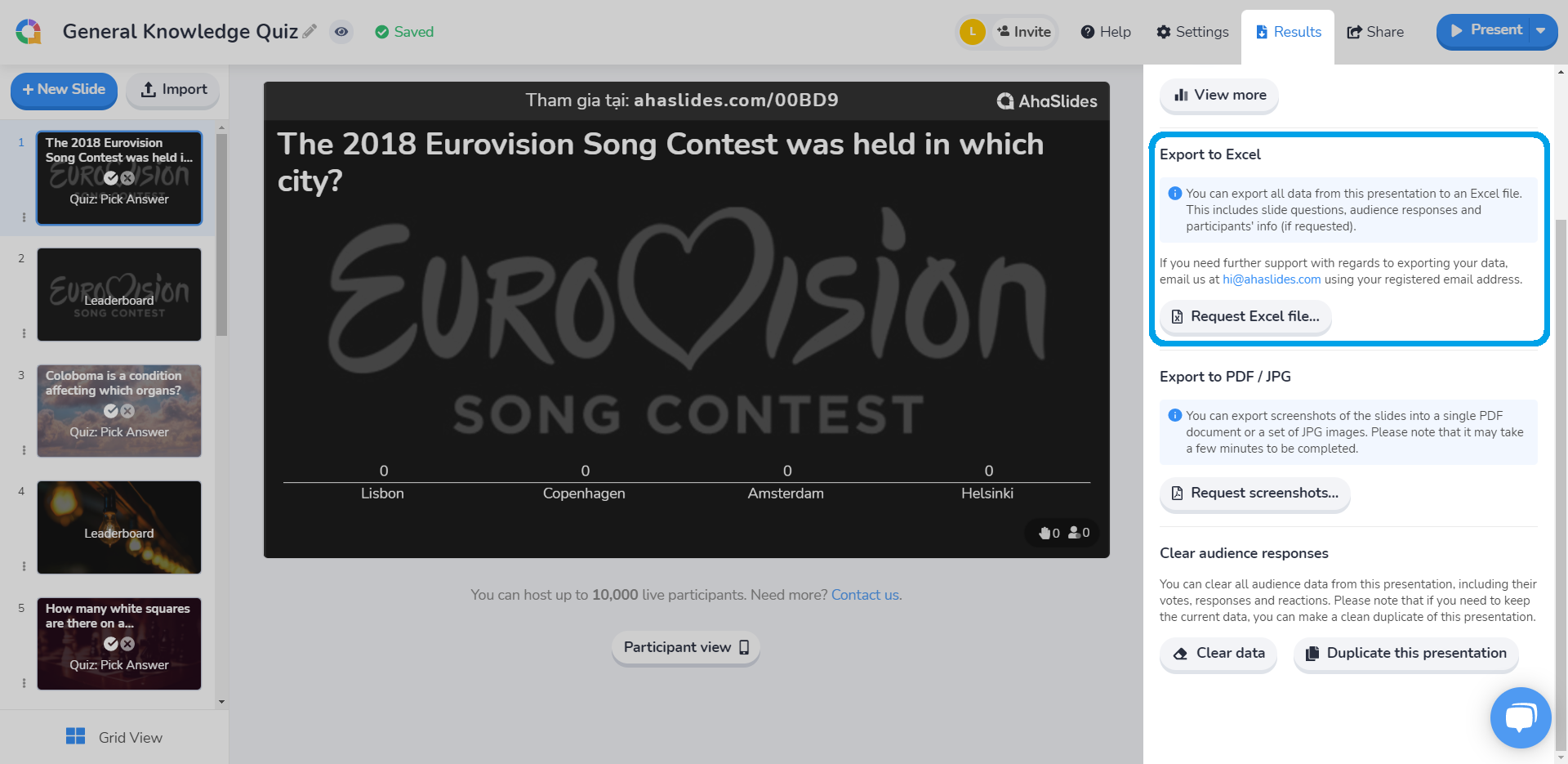 Please note that this feature is available only with our paid plans.